HBO Go App on Vizio Smart TV: Are you bing-watcher? We have brought you a great combo of the best streaming app plus the best smart Tv to satisfy your thirst for bing-watching.
Are you up for it?
Make sure you are ready with your smart TV and ready to stream your favorite content.
What is HBO Go App on Vizio Smart TV?
HBO Go App
HBO is no new for you. Anyone who has touched remote to change channels knows HBO very well.
It is not incorrect to call HBO a must-have app. It offers you a plethora of movies to watch and not to forget, series too.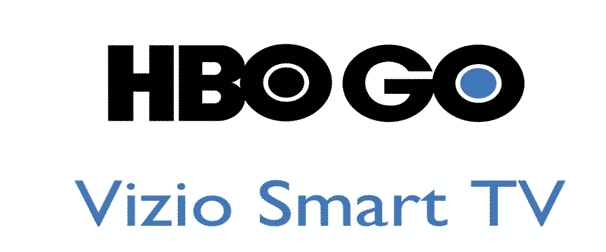 When we talk about smart TVs, undoubtedly Vizio Smart TV is top-notch.                             
When you combine both of them, the outcome is a heaven-like experience.
The entire article is based on it where you get every required information related to HBO Go on Vizio Smart TV.
Vizio Smart TVs
The smart member we know about is- Vizio Smart TV. It has two types basically, first is Smartcast TV and the other is VIA TV.
The Smartcast TV lets you cast contents directly from your phone or computer to the TV. On the contrary, VIA TV allows you to download apps from the App Store.
The pro point of VIA TV is that you can use it as smart cast TV as well but not vice versa.
How to check?
Make sure you check whether your smart TV has the application you are looking for or not. You may or may not require to cast the app.
Here is how to check.
On your Smartcast TV, press the input button. Now choose smartcast input or simply press the V or Home key present at the heart of your remote.
You will see all the available apps there. If you can't find out the app you were looking for, go for the casting process mentioned below.
How To Install HBO Go App On Vizio Smart TV?
Out of luck, you can not get HBO Go App on Vizio App Store so you need to cast it using other devices. 
Hey, wait! It's not rocket science, not even near to it.
Follow these simple steps and enjoy them.
Enable Wi-Fi and connect both your mobile phone as well as your smart TV.
Launch the HBO Go App and log in using cable TV credentials if required.
Tap on the Cast icon present at the top right corner of thescreen
When your phone finds out a nearby supported device that is your Vizio Smart TV, click on it.
Now you are all set to play any movies or series of your choice. Whatever you choose on your phone will be displayed on your Vizio Smart TV.
The Alternate way
If paying money is not an issue, you can for Amazon Fire Stick or Roku (we have already explained about them in previous blogs).
You can connect those streaming devices to HBO Go App directly and enjoy the contents.
As of now, there is no alternative to get HBO GO App on Vizio Smart TV. If we get to know anything new about it, we will update it here.
Wrapping It Up
If you are aware of the other option to get the HBO Go App on Smart TV, let us know in the comment box below.
Did we miss something? Your feedbacks are most welcome.
Thanks for reading.