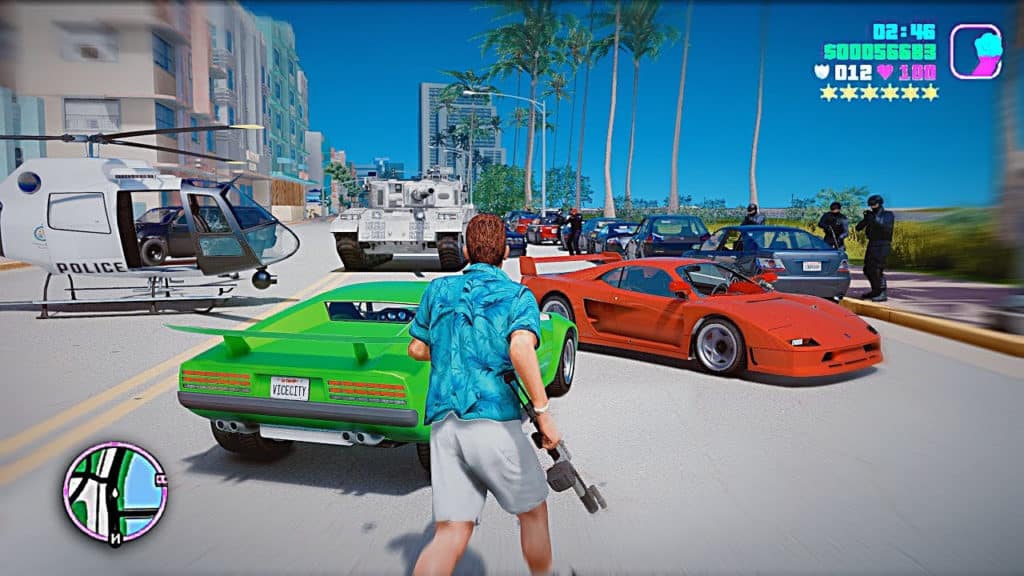 GTA or the Grand Theft Auto is a gaming series that's hard to miss. Everyone has heard of this game at least once in their lives. It is a series of action-adventure games created by David Jones and Mike Dailly.
This gaming series gets its name reference from the famous motor vehicle theft in the United States. It is published by the famous Rockstar games.
GAMEPLAY OF THE GTA GAMES
The gameplay of this game focuses on an open world where the players can compete in various missions to progress an overall story as well as engage in various side activities.
Most of the activities in the game revolve around driving and shooting with occasional role-playing and stealth elements.
All the games in the Grand Theft Auto series are set in fictional locations modeled after real cities. The three main games of the GTA games namely Liberty City which are based in New York, San Andreas is based in San Francisco and Vice City is based in the city of Miami. The other titles of this game generally focus on a single setting.
This series features different protagonists who attend to rise through the ranks of the criminal underworld, although their motives for doing so vary with each title.
This widely acclaimed series has shipped more than 280 million units with an estimated gross in revenue of over 9 billion making it the fourth highest-selling video game franchise of all times.
GTA 6: RELEASE DATE AND UNIQUE FEATURES
People are very excited about GTA 6 but the makers of this game have not dropped a single fixed date for the release of this game. The tentative date for the release of this much-awaited game of this series has been estimated around October 2023 and could be set in Miami.
Latest news about the gameplay of GTA 6 is that there will be a single male protagonist in this game and the timeline of the gameplay will date back to the 1970s.
POSSIBLE FEATURES OF GTA 6:
The code name of the project in the game can be PROHECT AMERICA.
The location will be set both in the Vice City and a new fictional location based on Rio de Janeiro.
Some of the linear missions may take place in the Liberty City also.
The graphics and looks of the GTA 6 with balance both realism and arcade.
The players play as an up and coming druglord wannabe called Ricardo.
A giant prison can also be seen in the new game.
Fans from all over the world are desperately waiting for the new game of their favorite GTA series. All eyes are on the maker's social media handles for any news regarding fixed release date of GTA 6.