Have you ever thought of using WhatsApp without internet? Don't get shocked. Everything is possible in the world of technology.
"Let's dive into the pool of knowledge to get the answer."
We are here with the magic trick that is gonna help you when your phone lacks internet connectivity.
Have you ever been in a situation when you couldn't chat on WhatsApp just because your internet connectivity was poor or not available?
We are sure you have faced it many times. Even we did.
Earlier you couldn't tap on the blue-colored send button after typing a message which meant "waiting for network". This created trouble as you have to remember to tap the button later when the network is restored.
Some sort of responsibility, ain't?
With time, this issue has been improved to some extent by the developers.
You can now touch the blue arrow to send a message even when you are offline. Remember that it just initiates the sending process but it isn't sent from your side yet.
All you need is to update WhatsApp to the latest version.
Well, the android users have already enjoyed the new feature but it is quite new for Apple users and this update is a boon to them.
Hacks to use
WhatsApp without internet
1. The airplane mode on and off system
It is as simple as it sounds. We assume you have an internet connection but switching it off for a few minutes.
You just need to activate Airplane mode on your phone and then type and send the message to whoever you want.
Switch off the activated airplane mode by just tapping it.
Congo! You have successfully sent the message.
Here comes the most interesting part, know what?
You just sent a text on WhatsApp without being visible which means no one can see you. A great way to send messages without being seen online. Great hack though!
Also Read: Asphalt Xtreme Mod APK – Free Download Latest Mod
2. ChatSim-A boon for offline users
A chatSim is a SIM card that allows you to chat through ChatApps like WhatsApp, Messenger, and others without using the internet.
Yes, you can connect to your friends from wherever you are without worrying about internet connectivity.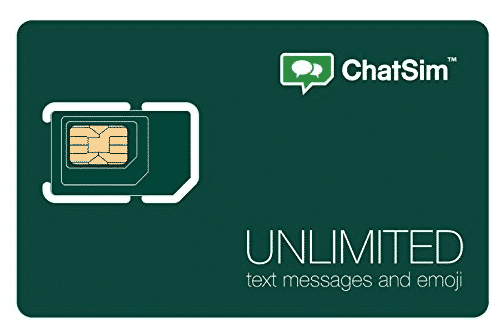 It looks tantamount to a regular SIM you use. It is micro, nano, or standard-sized making it an all-in-one SIM. You can adjust it to any device you want.
However, you can only reap its benefits after purchasing a plan. We never told it is free.
Whichever operating system you have- iOS or Android, ChatSim fits with each.
Activating a ChatSim is super easy. All you do is just a few clicks.
As soon as you insert and activate your sim, you are all set to send unlimited texts and emojis.
3. WhatsApp Bluetooth Messenger- short-range communicator
WhatsApp Bluetooth Messenger is best for short-range communication. It is not helpful if you are looking for sending messages to your WhatsApp friends who are far from you.
The only positive part we count in this hack is- you don't need to invest any money to use this service.
What do we say?
The first hack is easy and not something new for most of the users. If you are looking for some fun, it will serve the purpose. But this will be useless if you lack the internet for some reason.
The second hack is a boon for you if you are someone who travels often, staying in a subway or in a place where internet connectivity is a problem.
But if you have no legit reason to buy a ChatSim, we recommend not to invest your money in this.
The third hack which suggests you go for WhatsApp Bluetooth Messenger is good for short-range communication but it doesn't promise any security. The app isn't available on Google Play Store so you think twice before trusting the app.
Winding Up
Our aim is not to confuse the readers but to show them both plus and minus sides of anything to help them choose better.
Reach us for any concerns.
Share this if you like.